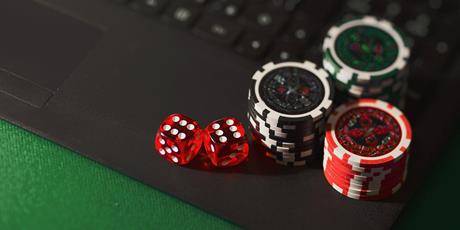 Statement from Robbie Butler MLA, chair of the All Party Group on Reducing Harm Related to Gambling
The chair of the Assembly All Party Group on Reducing Harm Related to Gambling at Stormont has welcomed a House of Lords report which calls for urgent action to prevent gambling-related harm.
The House of Lords Select Committee on the Social and Economic Impact of the Gambling Industry today has called for immediate action from the British government to implement a series of recommendations to protect vulnerable people.
It follows hot on the heels of a House of Commons All Party Parliamentary Group (APPG) report which has called for a complete overhaul of gambling law which would include a ban on advertising.
The Stormont All Party Group is due to begin its own inquiry into Northern Ireland's obsolete gambling laws in the Autumn.
The House of Lords committee's recommendations include:
all new gambling products tested for their addictiveness with those which score too highly banned
problem gambling to be recognised as a mental health disorder with appropriate facilities for treatment put in place
a ban on gambling operators advertising on the shirts or any other part of the kit of sports teams and no gambling advertising at or near sports grounds.
Robbie Butler MLA, chair of the Stormont All Party Group said: "Many people enjoy gambling safely, but gambling-related harm is a serious and growing concern that costs lives. It has been exacerbated during the Covid-19 lockdown, especially amongst young adults. With increased boredom and leisure time, and an industry that has this age group as its key target market, gambling presents a significant health and social risk to this group and indeed the wider population."
"The fact that both MPs and peers at Westminster have independently published reports into problem gambling demonstrates both the seriousness of the threat and the need to toughen gambling legislation."
"They are also important sources of evidence for our own inquiry which will commence in the Autumn. Together they will help us as we work towards reforming Northern Ireland's outdated gambling legislation."